Kabelmaatje Keuzehulp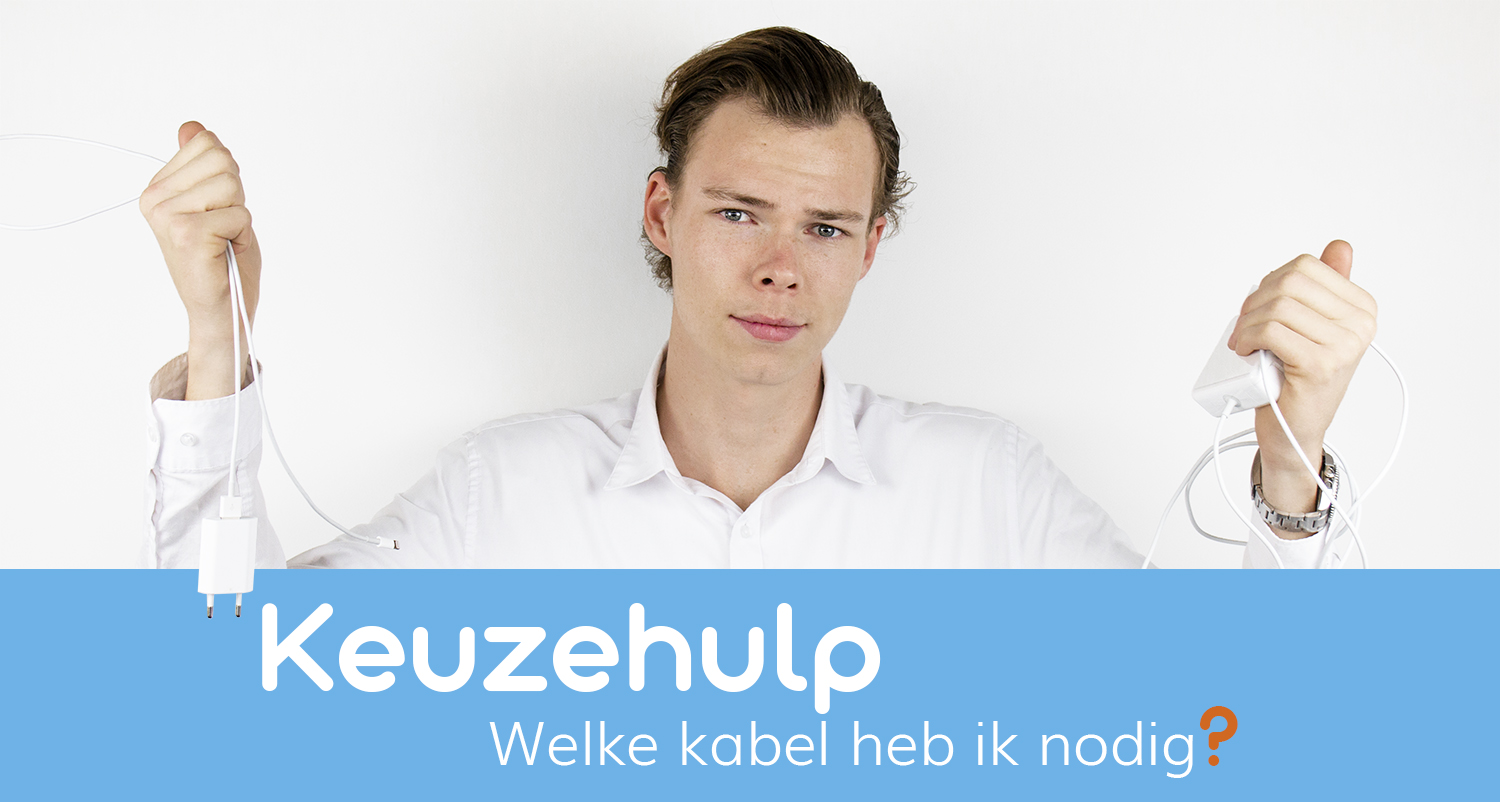 Heeft jouw apparaat dringend energie nodig, maar weet je niet precies welke oplader hij lekker vindt? Geen paniek, je bent aangekomen op de Kabelmaatje EHBO voor Eerste Hulp Bij Opladen.

Kies op deze pagina het apparaat waar je een oplader voor zoekt, bijvoorbeeld voor je iPhone, Samsung of Motorola, op de onderliggende pagina leggen we je uit welke kabel bij welk apparaat hoort, zodat jij zeker weten het juiste product bestelt!
Heb je na het lezen van de Keuzehulp toch nog twijfels of wil je graag meer informatie? Neem dan contact op met onze klantenservice. We denken en kijken graag met je mee!